| | | |
| --- | --- | --- |
| A set of railway arches bordering southern Allen Park. | A set of double arches closer to the River Rouge facility; this set borders Allen Park & Melvindale. | Henry Ford's Rouge complex in its early glory years. |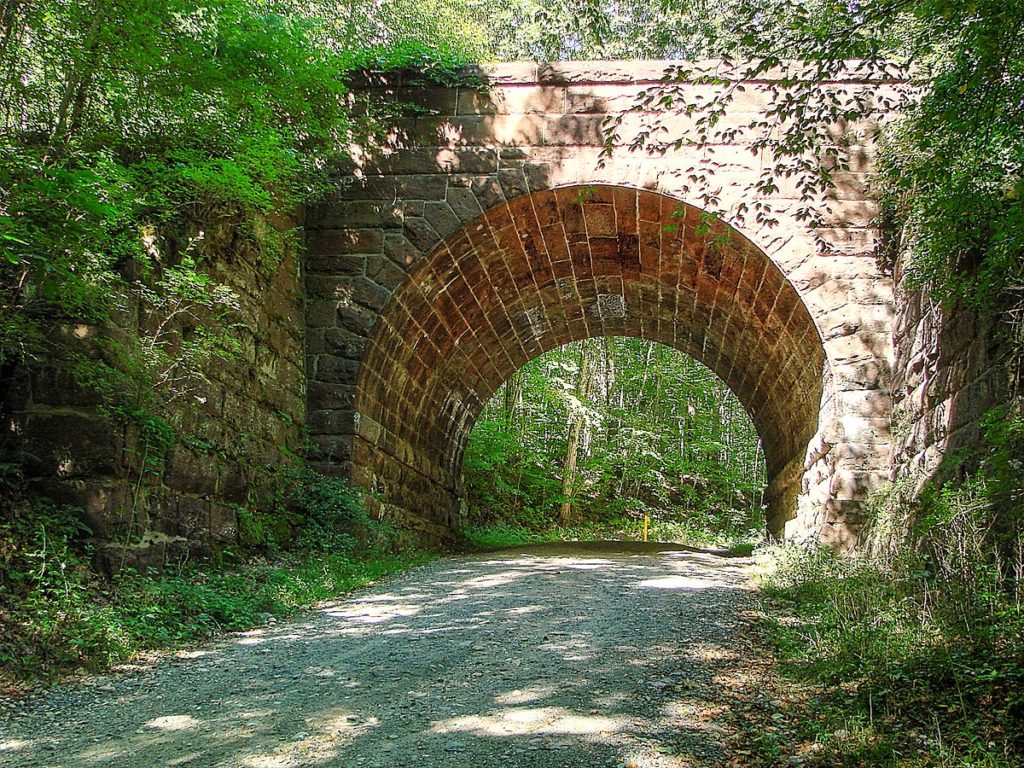 In July of 1920, following a three-year U.S. takeover of the railroad system, automotive pioneer Henry Ford purchased the local Detroit, Toledo and Ironton (DT&I) railroad spur, in the hopes of extending the line into his burgeoning Rouge factory complex. Most factory goods were being shipped to Rouge by rail, and Mr. Ford disliked the high fees the various railroad companies would charge for freight distribution.
Henry Ford
Mr. Ford was branching out into other areas of interest beyond automobiles, possessing a vision of redefining how railroads would operate; including but not limited to: reducing shipper's tariffs significantly, cutting labor costs, eliminating many work rules, and eliminating the majority of the lawyers working in conjunction with the railways.
His enthusiasm was evident, but his practical experience in the rail industry was lacking, and he would eventually sell out his interest within a decade.
One of the frugal Mr. Ford's main concerns was the increasing cost of petroleum, which he sought to end on his rail route, running from Ironton, Ohio, through Lima and Springfield, toward Detroit. His solution, announced in 1923, was to electrify the railway with electricity produced at his factory complex, eliminating the need for more expensive steam. It would be part of a larger plan to eventually electrify the entire route, which he would then link to railways through Charleston, West Virginia and on to Newport News, Virginia.
Bypassing the need to build power substations throughout the route to keep voltage steady, he erected the canternary arches which are prevalent Downriver today. The arches were completed from the Rouge complex to the village of Carleton. Foundations were built to continue the arches further to the rail junction at Diann, Michigan, but they were never completed.
---
The experiment — which involved a high voltage line strung above the arches, through a substation-like structure on top of each engine to step down the voltage, then convert it to DC current which actually ran the engine — was not a success. The first engines began running the line in 1927 but were pulled out of service in 1930, one year after Mr. Ford sold his interest to the Pennroad Corporation. In a cruel irony of sorts, Pennroad's analysis determined operating costs could be reduced — by converting the line back to steam power.
The arches have lasted and have become Downriver landmarks due to their impervious construction: a total of 190 cubic yards of concrete were used just to create the bases for each arch. Demolition crews soon gave up the insurmountable task of removing them, so they stand as reminders today of both an early industry, and proof that even the most noted inventors' ideas don't always meet with instant success.