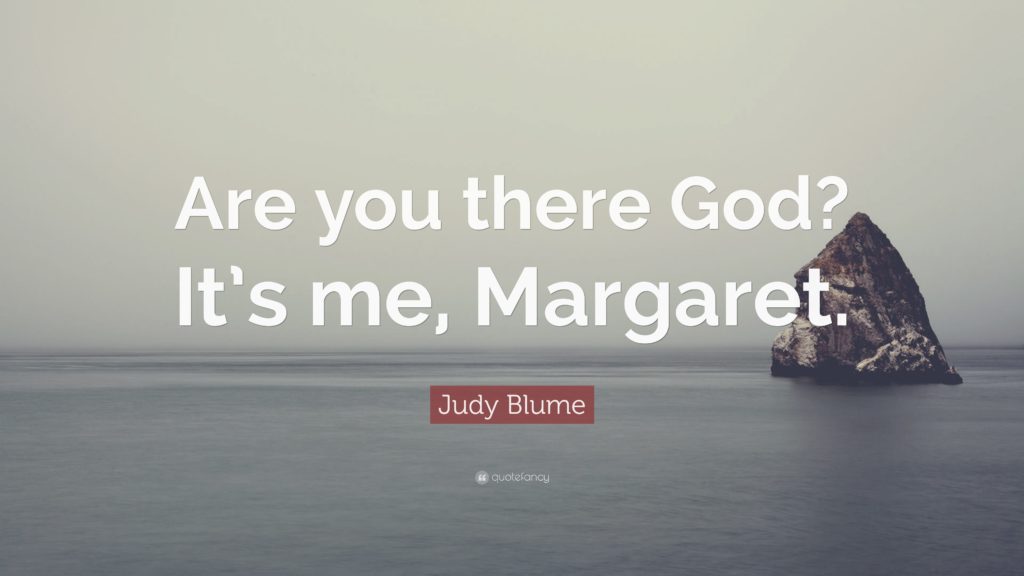 This is what the K-Mart sign on Eureka Road in Southgate looked like during its time there from 1962 to approximately 1994.
Prior to the mid-1950s, Downriver residents had fewer choices when it came to quality shopping. The mom-and-pop stores were the dominant force Downriver up to that time. For that special gift or necessity, residents would have to travel north to downtown Detroit to take part in the happenings offered by Hudson's, Kern's, Kresge and others.
Lincoln Park would end up being the pioneer city that would usher in the modern shopping age to our area, and it was an age that showed tremendous growth over a short period of time. Every want or need was now practically at our fingertips, often at a tremendous cost savings (especially when it came to travel and gas).
This new era did come with a cost: many of the local family-oriented businesses have passed into history. Even the stores that comprised much of our shopping pleasure in the 1960s have passed on, in favor of big-box retail which is so commonplace today.
---
With age comes changes in shopping habits and tastes, but we'll never forget the stores that came before them. Here is a look at some of our more important shopping plazas through the years. If you know of any others that may be included on this list, please forward them via our Contact page.
LINCOLN PARK PLAZA (1955): Fort Street & Emmons
Lincoln Park Plaza Shopping Center, Downriver's first: circa 1959. ORIGINAL ANCHOR TENANTS:
J.C. Penney, Kresge, People's Outfitters Alan Lori Carpet Stores
American Health Studios
Colarossi Pizzeria
DeLore Hair Fashions
Good Housekeeping Shops Kinsel's Drugs
Krupa's Supermarket
Leib Brothers Men's Apparel
Lerner Shops
Lincoln Park Plaza Barber Shop

Martin Oil Company
Mary Jane Shoes
Sanders
Shifrin-Willens Jewelers
Sibley's Shoes Vanity Fair
Winkleman's
Wrigley's
The first major shopping center south of Detroit, ground was broken for this site in 1954, with opening a year later.An original co-anchor tenant at this store was People's Outfitters, which did not last long, but not due to lack of foot traffic. Detroit-based J.L. Hudson replaced People's by 1959 and would head the mall for the next 11 years, boasting three levels of merchandise (including a full basement).Hudson's closed this location in 1970, moving to the new Southland Mall in Taylor. The location became best known as Farmer Jack from the early 1970s until the early 2000s (although the basement & second floor were off limits for the remainder of its lifetime).As of 2018, the mall has since been purchased by an outside firm and has begun preliminary restoration efforts. However, the firm has differed in their efforts when compared with what the city requires to bring structures up to code. Only 20% occupied, it is currently anchored by Great Lakes ACE Hardware and Dollar Tree.
---
SEARS SHOPPING PLAZA (1956): Dix-Toledo and Southfield Road
The Sears store at the Lincoln Park Shopping Center, circa 1961. ORIGINAL ANCHOR TENANTS:
Kroger, Sears Roebuck & Co. Albert's Apparel
Albert's Market
Awrey Bakeries
Children's Outfitters
Cunningham'sDanby's
Elmar's Restaurant
Father and Son Shoes
Giant Typewriter Mart
Guy Cari's Beauty BarHot and Kold Shops
Hughes & Hatcher
John Vargas, barber
Kinney Shoes
Kowalski Sausage S.S. Kresge
Maling Shoes
Marianne
Meyer Jewelry
Nobil ShoesRichman Brothers
Sew and Save Fabrics
Sherwin-Williams
Sims Menswear
Skyline RestaurantStar Drapery
Stuart's
Three Sisters
The city of Lincoln Park would claim home-field rule on developing shopping malls barely a year after the brick and mortar dried at Lincoln Park Plaza. Sears, Roebuck and Co. opened here in 1956 (its smaller Wyandotte location continued on until 1976), and the official grand opening of this center occurred the following year. Per sources, this was likely a land trade deal for the city, as the approximate cost paid for by Sears was $450,000 to the city, which would use the proceeds to construct their police station.​This center pioneered the "sidewalk sale" Downriver by their "Crazy Days" sale initiative, whose initial offering in 1958 was ushered in with radio coverage and parade, including an elephant strolling down Dix-Toledo Road.In its heyday, the mall housed 35 stores in addition to the Sears location, which was cited in the 1960s as the biggest-grossing Sears store in the world. The mall continued to do well until the mid-1990s, when specialty stores began to leave; topped with the completion of "The Hill" in Allen Park, where the majority of remaining stores would move in the early 2000s. Talk then centered around the construction of a possible WalMart store, which Sears would fight in court and win. The center's last tenant, Dollar Tree, would move across Southfield Road in 2017. Demolition of the mall portion occured in spring of 2018; later that year, Sears announced the Lincoln Park store would be closed by the start of 2019 as part of the troubled chain's latest round of closures.
---
SOUTHGATE SHOPPING CENTER (1958): Eureka and Trenton Roads
Announcing Southgate Shopping Center in 1956. This plot of land currently houses a Taco Bell. ORIGINAL ANCHOR TENANTS:
Federal, Kresge, Montgomery Ward, Woolworth A.S. Beck
Al's Record Shop
Cameras & Gifts
Children's Outfitters
Cunningham Drugs

Danby's Menswear
Good Housekeeping Shops
Hal's Coney Island
Hartman's
Holiday-Flagg Shoes

Irving's Fabrics
Kinney Shoes
Monroe Optical National Finance Company
Oaza Bakery
Queen Quality Coin Laundry (outlot)
Sanders Confectionary
Southgate Bank

Suzy's Hat Shop
Thom McAn
Three Sisters
United Shirt
Vanity Fair

Western Auto Supply
Winkleman's
Wrigley
As early as 1952, the Realty Mortgage and Investment Corporation of Detroit announced that a multi-million dollar Southgate Center would be built at Eureka and Trenton Roads. Constructed by Charles N. Agree in its now-familiar L-shape, it had its grand celebratory opening on October 16, 1957, which featured a German Polka Band, plus a radio remote hosted by noted radio DJ Robin Seymour (the man who would later put "Swingin' Time" on the local television map.Wrigley's supermarket was the first tenant, opening for business in September, 1957. Federal's department store opened the following month in a separate 80,000 sq ft (7,400 m2) building next to the center. Montgomery Ward was the last store to be built, opened in 1958 and quickly becoming the center anchor for over a generation. At its height, it would hold 35 stores in the mid-1960s.Changes in retailing (moving away from specialty stores) caused the center to fall on harder times in the 1990s; with Montgomery Ward closing in 2000 and Service Merchandise a couple years later. With the demolition of the Wards building in 2012, that parcel was remade into Market City Park, an amphitheater which opened its first full season in 2016. Shopping center ownership expressed hopes this would help in rejuvenating the complex.
---
SOUTHLAND MALL (1968): Eureka and Pardee Roads, Taylor
ORIGINAL ANCHOR TENANTS:
J.L. Hudson, Kroger, Woolworth
Albert's
Artiste Beauty Salon
Athlete's Foot
Baker Shoes
Big Boy RestaurantDr. Borsand
Brenda K Studio
Candy World
Chess King
Circus World (Toys)Corey's Jewel Box
Detroit Bank & Trust
Elliott Travel Service
Fanny Farmer Candy
Flagg Brothers
Foxmoor
Franklin Simon
L.G. Haig (Shoes)
Hamby's Barber Shop
Hartman's

Homemaker Shops
Hot Sam's Pretzels
Hugh Jarvis Gifts
Hughes & Hatcher
Jo-Ann Fabrics

Kinney Shoes
Lady Orva Hosiery
Land of Hi-Fi
Lane Bryant
Marianne
Meyer Treasure Chest
Phillip's Shoes
Plum Tree Shops
Petal Pusher
Ray's Prime MeatsRichman Jewelers
Sallan Jewelers
Sanders
Schiller Millinery
Singer Sewing

Sonny's Hair
Southland Coney Isl.
Southland Theater
Suzy's Hat Shop
Tell Time Shop
Thom McAn
Tie Rak
United Shirt
U.S. Post Office
Van Horn'sWinkleman's
Wurlitzer (music) The west court at Southland in 1971, site of present-day Olga's Kitchen.
Southland Center was designed by Victor Gruen Associates and Louis G. Redstone Associates. Five years in the making and 22 months worth of construction later, it opened in 1970 anchored by a three-level; 272,000-square-foot Hudson's, along with Kroger and Woolworth. Its first major addition occurred just weeks after its opening: the two-screen Southland 1-2 Theater. Kroger would vacate by 1975, upon demolition, JCPenney and the eastern store court was constructed in its place. Southland in the 1970s was perhaps as well known for its fountains, bird cage, fish tank and other decorative displays near center court. These were removed by 1981 when the mall underwent its first renovation. Another addition was to the west side, with the debut of Mervyn's in 1988. The best-known addition was likely "Picnic In The Garden," a food court that would pre-date Fairlane Town Center's by several years.
Under new ownership, Southland underwent a major renovation in 2015 which included the construction of an adjacent Cinemark movie theater.
---
SOUTHTOWNE CROSSING PLAZA (1985): Dix-Toledo and Eureka Road
Best Buy location at Southtowne Crossing, vacated around 2006 as the business moved to Southland Mall. This originally housed Children's Palace. ORIGINAL ANCHOR TENANTS:
Builder's Square, Children's Palace, Herman's World of Sporting Goods A.L. Price
Bo-Rics
Dollar Castle
Famous Footwear
Fashion Bug
​
Gold Nugget Jewelry
Kidsmart
Kliza Hallmark
​LaPrima Music
​Wear Abouts Builder's Square, which was a subsidiary of K-Mart, would begin to lose market share due to further market saturation (Home Quarters and Home Depot) and, with K-Mart spinning off its outside investments, this location would become Southgate's second HQ location at one time.

One of the biggest losses Downriver Communities felt was the closure (in 1984) and demolition (in 1985) of the fabled Michigan Drive-In.  This prime plot of land did not stay vacant for long, as the first major plaza to build in Southgate in over twenty years produced Southtowne Crossing.Two of its anchor stores provided the first local wave of competition in home improvement and toy retailing.  Children's Palace was just getting into the Michigan market, and would attempt to unseat Toys R Us as the predominant children's toy retailer in the area.  On the opposite end of the plaza stood Builder's Square, the first major competitor to long-time Southgate (and Taylor) mainstay Forest City, in operation since 1971.The mall would do extremely well for its first few years.  Within four years of its opening, Children's Palace would lose the battle with Toys R Us, but was quickly replaced by the area's first Best Buy electronics store, itself in direct competition with ABC Warehouse and Radio Shack.  Another anchor at Southtowne was Builder's Square Home Improvement, which briefly switched to HQ before closing in the late 1990s.
Its closure in the early 2000s would hasten the plaza's eventual demise. With Best Buy relocating to Southland later in the decade, the strip was left with little more than Bo-Rics, Dollar General and Lew Silver Diamond Broker. These businesses would quickly vanish ahead of this mall's demolition after only 20 years in existence, now replaced by Wal-Mart.
TAYLORTOWN CENTER (1960): Ecorse and Pardee Road
Taylortown as it appeared in the late 1960s.
Construction of this mall was likely completed in stages, as the Ecorse & Pardee mall boasted an A & P as early as the late 1950s.
Originally named "Green Center" according to a 1962 document, the site became known as Taylortown, perhaps owing to its vast size, as well as homage to Taylor Township, which had not yet been organized as a city. It would reign supreme as Taylor Township's flagshop mall, through the Township's incorporation as a city in 1968, until Southland Mall's construction in 1970.
Having fallen on harder times in the mid-1990s, the mall has enjoyed a resurgence of sorts since the mid-2000s, currently anchored by what is now Downriver's largest trade center, named after the mall itself.
---
ORIGINAL ANCHOR TENANTS:
Federal, W.T. Grant, Woolworth A & P Supermarket
Ace Budget Store
Baker's Shoes
Cardland
Dave's Barber Shop Dot Drugs
Fretter Appliance
Dr. C.M. Hardy
Kinney Shoes
Kroger Sanders
Shiflin-Willens
Skinner Meats
Sim's Menswear
Sonny's Beauty SalonTaylortown Cleaners
Taylortown Laundry
Three Sisters
Dr. R.R. Turner
Winkleman's
Youth Center

Taylortown Shopping Center today.
---
THE PLAZA (unknown construction date): Eureka and Interstate 75
ORIGINAL ANCHOR TENANTS:
Beckwith Evans, Fandango Hall, Wayne County Black Shark Pet Shop
Buy-Rite (wholesaler)
Color Tile
Concentra
Jack-In-The-Box
Knapp Shoes
MESC (unemployment office) Pier One Imports
Radio Shack
Real Estate One
Scanlan Music
Shattis World Imports
Weight Watchers

With the recent demolitions of major shopping plazas such as the Shopper's Fair building at Fort & Pennsylvania, the Yankee plaza at Fort & King, and even small plazas such as the one on Sibley Road near Emit in Brownstown (which never saw a tenant), perhaps the most well-known complex in recent times was simply called "The Plaza" at Eureka and I-75, just east of the former Gibraltar Trade Center.Two entire generations of residents may not have realized that this plaza, at one time, had been bustling between the completion of I-75 in 1967, and the openings of Southland (1970) and Meijer Thrifty Acres (1977).  The last tenants, Concentra Urgent Care and Loyalty Sounds (music supply), departed in 2013.  In preparation for the future construction of a Menard's Home Improvement superstore on the former Gibraltar Trade Center property, this plaza would be leveled at the end of 2015. preston photostory pinnacle Financial Companies in the Southern Metropolitan Detroit, Michigan